Your Strategic Marketing Partner
How to 'Ramp-Up' Marketing and

Make More Sales!
"Sam, you helped us beat 7-Eleven and Subway!"

"Sam, your ad copy has converted at 8.31%! That puts your conversion of 'viewers to inquiries' in the top 5 of our 160+ customers. It's ahead of brands like 7-Eleven and Subway! Somehow you were able to increase the conversion by a significant amount. Thanks for your efforts on behalf of one of our best (and most favored frankly) clients." 

– Matthew H. Bogart, Sales Manager, Franchise.com

Sam Hirschberg, MBA, is Your Strategic Marketing Partner  
Always professional and a delight to work with, Sam is not a typical "marketing consultant". 
Unlike most consultants, Sam doesn't just tell you that you have a problem and say, "See you later and good luck!" He knows how to find solutions, execute programs, test and measure campaigns, and how and when it's time to roll-out big!

You are invited to call (602) 892-0777 to learn more about Sam's background on his FREE 9-minute recorded message.
At anytime during the message, you can press "0" and leave Sam a private voice mail message.
Phase I — Review Your Project
'Big Data' Exploration

Sourcing Your 'Big Data' Across Platforms

Data Management
Phase II — Develop a Strategic Plan
Objective Analysis

Return on Advertising Investment (ROAI) analysis

Recommendations / Solutions
Phase III – Optimize Your Marketing!
Campaign Optimization

New Campaign management

Business Growth Systems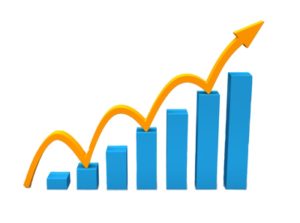 Your Strategic Marketing Partner will help you:
Slash wasted advertising spend and put more net income in your pocket!
Do more of what works, and less of what doesn't!
Find the price points that will help you make the most gross profit on every sale
Find and grow online opportunities
Find and locate new markets of hungry buyers (using the best market research strategies available today)
Better manage your Google Adwords and MSN Bing pay per click accounts
Optimize your Google Analytics research
Optimize your marketing and advertising — you'll get more in return for spending less money on advertising!
Send more business to your sales staff
Establish your key performance indicators (KPIs)
Establish your "Economic Order Quantity" to better manage your inventory spend and stop wasting money on unwanted inventory lining your shelves

Optimize your inventory requirements based on what your customers want
And much much more!
Sam has led marketing departments responsible for over $125 million in revenue, is an accomplished direct-response advertiser, skilled in branding and direct marketing, decision modelling and has experience with virtually every type of marketing in existence.  Call to learn more about Sam at (602) 892-0777 (FREE 9-minute recorded message)