Your Strategic Marketing Partner will immediately ramp up your Marketing systems!
Whether you want to gain customers from a brand new sales channel or optimize your Amazon sales, boost your Google search results or increase your house list sales, Your Strategic Marketing Partner can help
You helped us beat 7-Eleven and Subway!
"Your ad copy has converted at 8.31%! It's ahead of brands like 7-Eleven and Subway! Somehow you were able to increase the conversion by a significant amount."
Matthew H. Bogart, Sales Manager, Franchise.com
Direct Sales and Direct Marketing
Skilled in sales, advertising and direct marketing tactics, we have a wide variety of specializations to help your organization reach new levels.
Build Your Brand, Grow Your Customer Base
In fact, one of our favorite strategies is not just in helping you acquire new customers, but in helping you to uncover new ways to strengthen the bond between your brand and your existing customers.
Re-Activate Past Customers
One of our favorite strategies is called the "Lost Sheep Campaign", that is, focusing on re-activating past customers whom you haven't seen in a while. This is an often overlooked strategy and a wonderful way to re-establish a buying relationship with past customers who know you, trust you and value what you have to offer. This is an excellent strategy largely because the cost to reactivate an old customer is a fraction of the cost to acquire a new customer.
The Possibilities are Endless with Your Strategic Marketing Partner
But that is just one strategy of many. And together, you and Your Strategic Marketing Partner can develop literally hundreds of new sales and marketing campaigns, both big and small, all compounding to: 1) gain new customers and 2) keep current customers doing business with you longer.
Let Us Help You Get More From Email
For example, did you know that recent data says that 99% of customers check their email every day. And almost 80% of marketing departments report an increase in email responses from their customers. In fact, if you aren't implementing a variety of email campaigns, such as welcome and  post purchase emails, abandoned cart, sequential drips and an assortment of other proven campaigns, you are leaving money on the table which your competitors will take. And this is just one set of very powerful marketing systems we can help you implement.
3000% Increase Response by Changing the Message!
Another common campaign that we regularly fine-tune is helping organizations get more responses from advertising. For example, did you know that if you simply change the headline on a campaign and make an offer clearer, responses can double, triple or even increase far more? 
 A recent campaign Your Strategic Marketing Partner did for an organization selling high end boutique studios ran full page ads in an expensive trade journal. Your Strategic Marketing Partner rewrote the ad with a benefit-focused message and added an updated response device so the reader knew exactly what they would get when they responded. This company placed the updated full page ad in the same back cover placement at the same advertising cost — but this time they received a whopping 30x increase in lead inquiries! 
This process not only drastically reduced their cost per lead but it also drastically reduced their cost per new customer acquisition.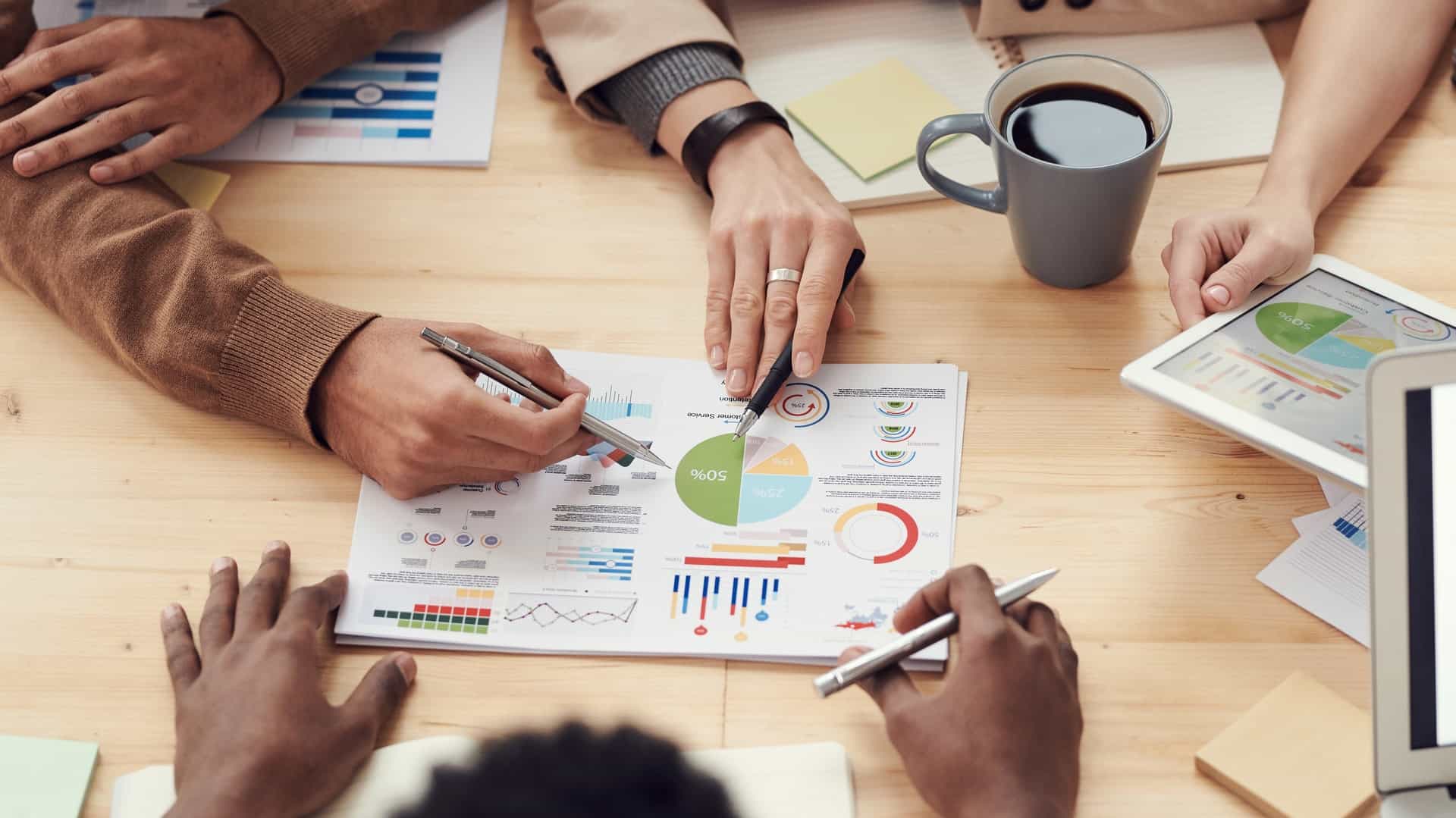 Imagine the Awesome Possibilities
What will happen when you combine new email strategies with additional follow up strategies to newfound client acquisition marketing tactics? 
You'll have a fantastic recipe for growth and success — faster than you ever thought possible!
About Your Strategic Marketing Partner
Sam has a Master of Business Administration (MBA), a Bachelor of Science degree in Business, Cum Laude and holds an Associates in Science Degree (AS) in Social and Behavioral Sciences.
Sam began his career as the Head Tennis Professional at the prestigious Ojai Valley Inn & Spa Tennis Center, a 5-Diamond resort. Sam served the club for 10+ years where he "gained stellar customer-service training from the best in the hospitality industry."
After a successful career in tennis, combining his education and passion for direct marketing and business development, Sam served as the Director of Business Development for a leading niche school in southern California, where he managed and developed a team of over 400 sales representatives, started and oversaw the Internet marketing division, published hundreds of successful press releases and articles, became published in the Washington Post, Readers Digest, Los Angeles Times, BusinessWeek.com and countless publications worldwide. Samuel also authored a series of continuing education courses (CEUs).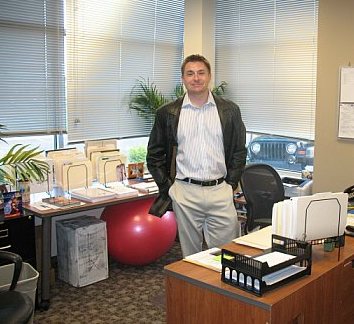 Sam Hirschberg, MBA, Your Strategic Marketing Partner
Sam then served as the Vice President of Marketing and Advertising for a leading wellness franchisor, where he helped over 700 International locations grow their market share and led the marketing departments for franchise growth, helping the organization grow from 330 units to over 700 locations. In addition, Samuel served as Vice President of Franchise Marketing for a second wellness franchisor that he helped grow from 0 to 120 locations in just 18 months. Additionally, Sam has served as Director of Marketing for a leading, niche, natural foods and unique superfoods manufacturer and eCommerce company, helping them to reach double digit growth during Covid-19.
Sam also enjoyed serving as the Chairman of the Board of Directors of the Port Hueneme Chamber of Commerce, where he received awards from Congress, Senate, The State Assembly, local Board of Supervisors and the Mayor for his community service and leadership.  Sam has also volunteered for Street Lights USA in Phoenix, is a member of the Ventura County Leadership Academy and a panel speaker for the Young Entrepreneurs at Oxnard Community College.
As the Director of Your Strategic Marketing Partner, Sam works with wonderful organizations providing a wide-range of marketing services such as strategic sales and marketing, branding, direct marketing, technology-based communications, return on investment (ROAI) tracking, analytics, business development — and above all: voracious testing and execution focused on driving massive new sales revenue!
Total Business Professional
Sam has improved our marketing systems by establishing the necessary systems to track and establish ROAI's (return on advertising investment). He enhanced all our advertising efforts — both for franchise acquisition and for franchisee client acquisition — over 700 locations!
Scott Wendrych
Fitness Together Franchise Corporation
You Beat 7-Eleven and Subway!
The reality of it now that I look closer at the data; the ad copy year to date has converted at 8.31%! That puts their conversion of viewers to inquiries in the top 5 of our 160+ customers. It's ahead of brands like 7-Eleven and Subway! As I see it, somehow you were able to take ad copy that was …
Matthew H. Bogart
Sales Manager
Over 700 Locations!
I have worked with Sam on and off for the past 5 years and from day one when I started working with Sam as the Director of Franchise Sales for a 700+ International franchise network, I was blown away by the number of quality franchise candidates he was able to bring in! Day after day he kept the…
Patrick Pounders
Franchise Executive
Awesome Public Relations Campaigns!

Sam was instrumental in helping us to launch the National Board of Fitness Examiners (NBFE) — his public relations campaigns and professional advertisements to the marketplace were well received.
Dr Sal Arria
Executive Director National Board of Fitness Examiners
Huge New Numbers!
Sam is a true professional, a delight to work with and I look forward to having him work on our business development and project needs for years to come.
Mike Stein
Vice President International Sports Sciences Association
You beat 7-Eleven and Subway!

Sam, your ad has converted at 8.31%! It's ahead of brands like 7-Eleven and Subway! Somehow you were able to increase the conversion by a significant amount.
Matthew H. Bogart
Sales Manager, Franchise. com
Here's How Your Strategic Marketing PartnerTM Compares
| Your Benefits | Your Strategic Marketing Partner | Digital Only Agencies | Google, Amazon, Facebook |
| --- | --- | --- | --- |
| Discover New Sales Opportuinites For You | | | |
| Increase Your Website Traffic | | | |
| Local, Experienced, Flexible And Fun To Work With | | | |
| Increase Your Number Of New Customers | | | |
| Help You Monopolize Your Local Market | | | |
| Help You Keep Your Customers Buying From You Longer | | | |
| Boost Your Customer Transaction Amount | | | |
| Increase Your Customer Purchase Frequency | | | |
| Fair, Reasonable Prices | | | |
| Total Focus On You And Your Massive Growth | | | |
| Build Your Brand To Be Stronger And Anti-Fragile | | | |
We help you attract more of your
best customers
Since 2001 – Your Strategic Marketing Partner is like having an experienced, trusted advisor sitting alongside you at the executive table.
But the difference is:
We roll up our sleeves and get to work and help you develop great marketing campaigns, generate more sales, increase lead flow, build a better brand, get more out of what you are doing and ultimately help you:
Gain more customers, and
Keep more customers.
Your Strategic Marketing Partner will help you:
Do more of what works and less of what doesn't!
Find and locate new markets of hungry buyers (using the best market research strategies available today)
Relentlessly focus on helping you grow Sales Revenue
Find and grow ONLINE opportunities
Find and grow OFFLINE opportunities
Slash wasted advertising spend and put more net income in your pocket!
Optimize the price points that will help you make the most gross profit on every sale
Better manage your media spend including Google Adwords, MSN Adcenter, pay per click, Amazon, Facebook, native advertising and more
Track and measure data and analytics to find more opportunities and maximize ROAI