Your Strategic Marketing Partner Reveals …
How to Use Your 'Big Data' to Grow Sales, Find Hungry Buyers and Slash Costs
Your team has a website. A business card. Stationary. You've run ads in newspapers, online,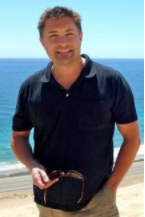 PPC, trade journals, radio, a billboard, maybe even TV.
And you're sold that Facebook, Twitter, LinkedIn, and Google are the way to go. You even have Google Analytics installed.
And your blog and newsletters are keeping your subscribers in touch.
But now what?
Are you simply going to continue "doing social media" because the cost is so low?
What if one online key word is responsible for 90% of your sales — how do you make more?
What if your email list magically makes 60% of your house sales after the 4th impression — what do you do with the first 3, or the 5th email?
Your Strategic Marketing Partner Can Help
We take the mounds of "ugly data" and transform it into actionable insight — with one purpose:
To help you do more of what works, and
less of what doesn't
You are invited to call for an initial consultation and discover how, together, you and your Strategic Marketing Partner can help you reach new heights in sales revenue, cost reduction and ultimately help you to make meaning from analytics and seemingly endless reports.
To your success,
Sam
Your Strategic Marketing Partner
Call: 24-Hour Free Recorded Message to learn more about Sam: (602) 892-0777
In Step #1 You will discover what Your Big Data 'looks like'
About Your Strategic Marketing Partner
Sam Hirschberg, MBA, is Your Strategic Marketing Partner. Always professional and a delight to work with, Sam is not a typical "marketing consultant". Unlike most consultants, Sam doesn't just tell you that you have a problem and say, "See you later and good luck!" He knows how to find solutions, execute programs, test and measure campaigns, and how-and-when it's time to roll-out big! You are invited to call (602) 892-0777 to learn more about Sam's background on his FREE 9-minute recorded message. For more information about Sam, please visit https://strategicmarketingpartner.com.